In the report:
•  A critical look at the complex factors that come into play for veterans' financial planning
•  What financially prepared veterans of different ages have in common
•  How much veterans from your era have in their retirement portfolio and whether they feel ahead, on-track or behind
•  How veterans can get free financial planning help through nonprofits
You can also read:
•  Candid advice from other veterans on what they wished they had done differently
•  Professional financial advice from a CERTIFIED FINANCIAL PLANNER™

The report was prepared by the Legionnaire Insurance Trust for the Departments of The American Legion in celebration of the Legion's 100th anniversary.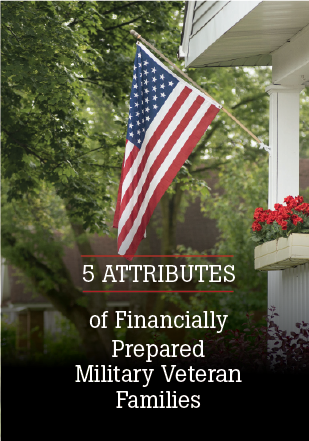 Research Goal:
The goal was to use the data gathered to provide meaningful financial benchmarks and practical insights to help veteran families increase their knowledge and confidence in preparing for a secure retirement.
The report is based on survey results from 1,507 veterans
of a wide range of ages from across branches of the U.S. Armed Forces, to understand the personal financial pictures of veteran families.
We hope you enjoy reading and ask that you share freely
with other military families.

J. Christopher Burke, FLMI
Administrator, Legionnaire Insurance
Trust Insurance Program